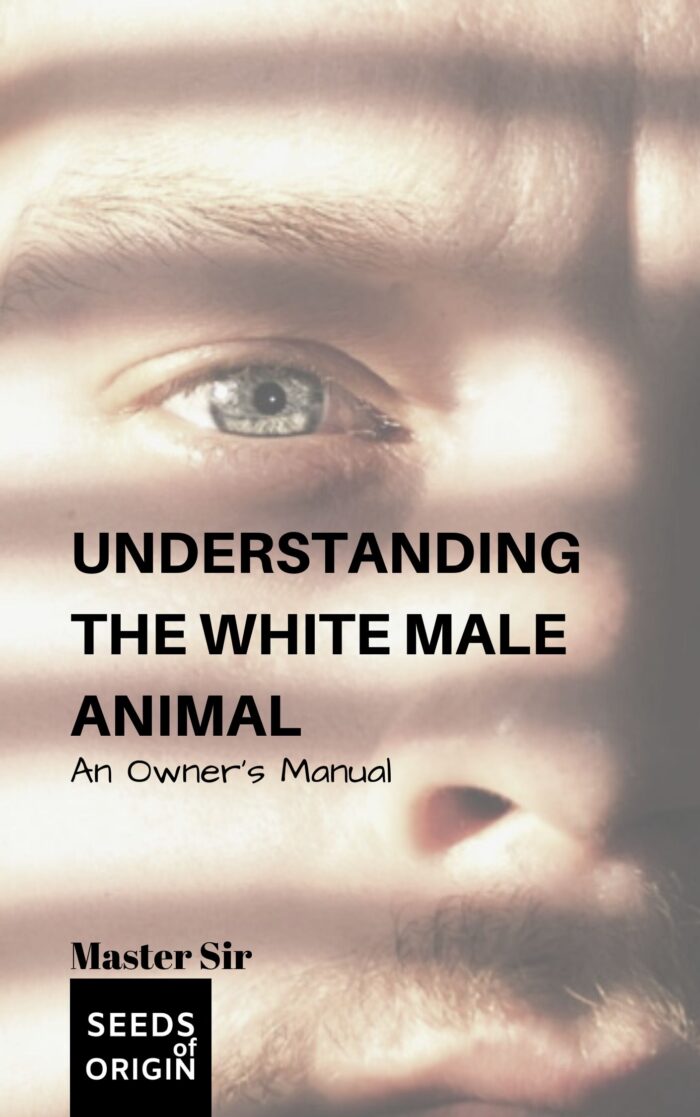 UNDERSTANDING THE WHITE MALE ANIMAL: An Owner's Manual
From the publisher of WHITE MALE ANIMAL INVENTORY – The Official Report, comes the next step in the Seeds of Origin's educational journey.
While this manual speaks primarily to Black Authorities, it also serves as a unique reference for owned and unowned white and non-white male animals.
Master Sir provides a baseline of information about the Seeds of Origin tenets, codes, and practices. Sir presents an entry-level view into the lifestyle, requirements, and realities of animal ownership within an open and honest atmosphere.
Both Man and animal can benefit from this Seeds of Origin offering.
Coming Exclusively to Amazon.com October 2, 2020. Pre-Order NOW.