January 7, 2021 at 6:01 pm
#983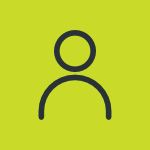 seedsoforigin
Moderator
Tracy:
The primary difference it was experiencing is that it was aware of what it was. In contrast, most white male animals are not so blessed. Some animals are born with a bit of intuitive knowledge of their status, purpose, and potential. Others are not and thus are easily lead into believing the Great Lie that has spoiled generations of white stock from the earliest of times.
Its goals and realized purpose are admirable and deserving of a pat on the head, a sturdy collar, and a worthy Seeds of Origin Black household to serve.
Its use of the term "Black Bull" is offensive. Such terms tend to refer back to a period of American history (and European slavery of Africans), resulting from the Great Lie's perpetuation. White animals should cease and desist all use and reference to such terminology.